Our office will be closed due to celebrations of Eidul Fitri from 14th June to 17th June and will resume operation on 18th June 2018.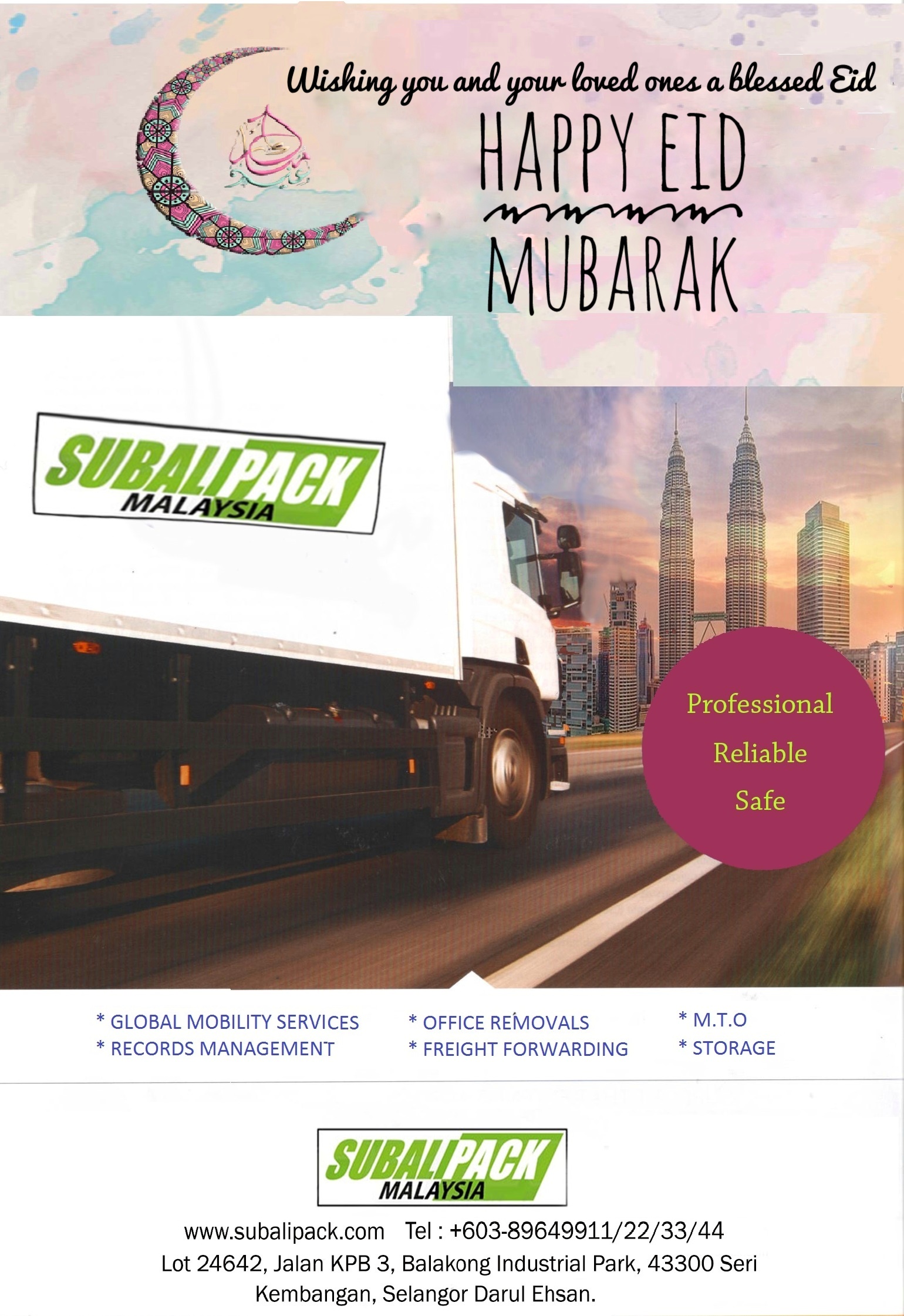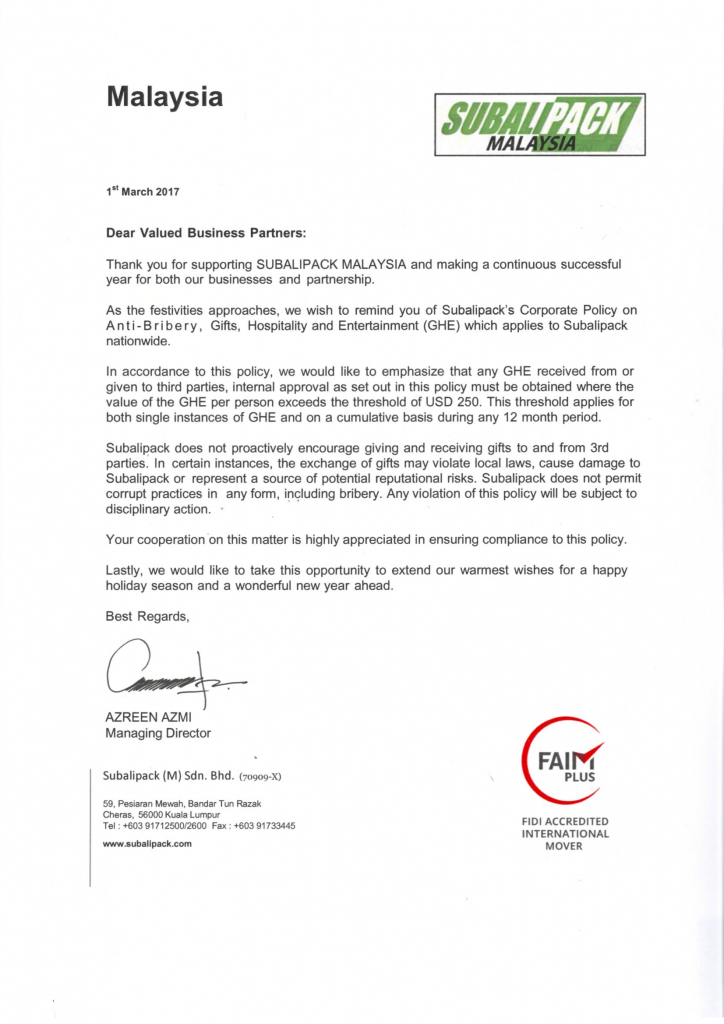 Dear Valued Business Partners:
Thank you for supporting SUBALIPACK MALAYSIA and making a continuous successful year for both our businesses and partnership.
As the festivities approaches, we wish to remind you of Subalipack's Corporate Policy on Anti-Bribery, Gifts, Hospitality and Entertainment (GHE) which applies to Subalipack nationwide.
In accordance to this policy, we would like to emphasize that any GHE received from or given to third parties, internal approval as set out in this policy must be obtained where the value of the GHE per person exceeds the threshold of USD 250. This threshold applies for both single instances of GHE and on a cumulative basis during any 12 month period.
Subalipack does not proactively encourage giving and receiving gifts to and from 3rd parties. In certain instances, the exchange of gifts may violate local laws, cause damage to Subalipack or represent a source of potential reputational risks. Subalipack does not permit corrupt practices in any form, including bribery. Any violation of this policy will be subject to disciplinary action.
Your cooperation on this matter is highly appreciated in ensuring compliance to this policy.
Lastly, we would like to take this opportunity to extend our warmest wishes for a happy holiday season and a wonderful new year ahead.
Celebrating our 35th anniversary
1st June 2015 – 31st May 2016