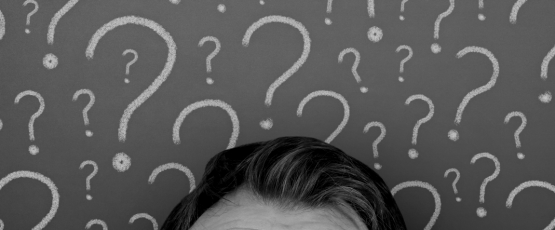 FAQ
Frequently Asked Questions
When is the best time to move?
The best time to move is when it's right for you. However, there are some times of the year that are busier for the moving industry than others.
When should I begin to contact companies about my upcoming move?
It is a good idea to contact the moving companies you are considering for your move with as much notice as possible. Ideally, Subalipack recommends that the best time to get started is 5 to 6 weeks before the date of the move.
What is an Pre-move survey?
The Pre-move survey is the fist step towards quality service, we at Subalipack will ensure that we have a clear understanding of your requirements from the beginning.
We highly recommended a visit to your place to view and survey goods to be moved and detail discussion on your moving needs , expectations and your concerns if any. Our consultants will advise you on various issues that needs attention such as :
Items to pack
Items that requires extra care
New purchases or things to add
Handyman services
Scheduled packing dates
Scheduled delivery dates
Pre-delivery of packing material
Contact while in transit
Shipment by air and/or sea or by land
Accessibility to the building
Destination custom forms, regulations & Tax / Duty
Custom Paperwork
Your companies moving policy, e.g. weight allowance
What is an Inventory?
The inventory is the form that lists all of the items that you are shipping and their condition. When moving, written inventories or packing lists will be issued to ensure goods are packed, recorded and moved from your premises as required. Both you and the driver will sign the inventory after the shipment is loaded and unloaded. The inventory is also used to document any change in the condition of your items or any missing items at delivery.
Can I leave the items in my dresser drawers?
If you had no immediate need for the clothing and your shipment does not require long term storage, it can be left in the dresser drawers during the move. On the other hand, Subalipack recommends that all non clothing items in the drawers should be packed regardless of your storage needs.
Will the packer load the boxes that I packed?
Self packed boxes will be loaded by the driver if it is deemed safe to be transported. Do note that the insurance policy for boxes packed by your own and carrier packed boxes differs. Do find out the exact details from our friendly consultant.
Can I pack and move my plants?
Generally, it is not recommended to move plants as plants are hard to maintain if the transit time is longer than 24 hours. In addition, one may face complications if they are moving across borders as certain countries maintains a tight control on the movement of plant to prevent the spread of unwanted disease and pests.
How should I move my jewellery and other valuable items?
We at Subalipack recommend you that at all time, Jewellery and other items of value such as precious metals, important documents, stocks certificates etc should not be packed together for shipping but rather carried with you during your move. As a reminder, the Subalipack insurance policy exclude the coverage of any valuable items such as jeweler, coin & notes etc except for antique and fine art (subjected to a mutual agreement on the value between the insured and insurer).
How will my mirrors and pictures be protected and packed?
All of your mirrors and pictures will be packed with specially designed wrapping material and special crates to provide maximum protection for your goods. Our supervisors and highly trained packers / movers will ensure your mirrors and pictures will be packed and loaded safely into lift vans or containers.
Can I Pack My Own Cartons?
Due to the stringent safety regulations currently enforced around the world, many countries are no longer accepting shipments that were packed by their owner. In addition, any damage incurred to self packed items during packing or transit is not covered by our insurance policy. Therefore, it is suggested that you let us pack your household items. All our crews are professionally trained and have years of experience packing people's precious belongings.
Will the Packing Crew Use the Original Packing Materials for My Appliances?
You may inform our friendly Subalipack Supervisor on site about the original carton or packing materials. He or she will inspect the materials to determine whether your goods will be safer using these or our own specialized packing materials.
What can I expect on moving day?
On moving day, you can relax and leave all of the hard work to the professionals. When your driver arrives at your home, our supervisor will guide the packers on packing and you are on your way to a new home.
Who do I contact if my shipment is delayed beyond my delivery dates?
In the unfortunate situation that your belongings will not be delivered as promised, please contact us, our customer service will be able to answer your questions and provide delivery updates.
Will the Crew Unpack For Me?
Our crew will remove your household items from the packing materials. You may also choose to have Subalipack's team to arrange for handyman or domestic help services to help you get settled into your new home.
Why is Transit Protection Necessary?
While our professional crew will pack your belongings as safely and securely as possible, it is important to note that these items will be traveling on a boat, plane, truck or other mode of transport—all of which carry inherent risks. Your personal insurance policies (homeowners, renters or automobile policies) likely provide very limited, if any, coverage for your personal belongings while they are in transit or located in a foreign country. This is why we recommend that you protect your shipment properly with Insurance Policy.
What if something is damaged and I have a Claim?
In the event of loss or damage, make sure that you write the remarks on the damage and loss item before you sign off the delivery documents or packing list.
You are required to notify us/agent immediately within 7 days of delivery. A full claim process is available with the insurance policy.